We're Hiring
Local Property Expert
Income
Who is Leadhome
Leadhome is a next generation property sales business – taking the best aspects of the traditional estate agency model and combining these with cutting edge technology and design to deliver a superior product and experience to our happy clients.
About the position
Local Property Experts (LPEs) are responsible for signing sales mandates with clients, managing individual relationships, and negotiating transactions. LPEs are responsible for their own specific geographical area. Working with our Principal and Head of Sales, our LPEs have access to the best technology, marketing, and support systems in the industry.
We don't have offices in expensive locations like traditional estate agencies, so we're able to concentrate on delivering for the customer and rewarding the very best, most highly experienced, and customer focused professionals in the country.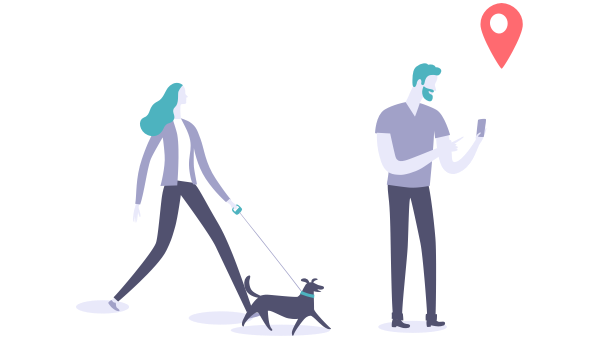 Location
Pretoria
Salary
Comprehensive support to continuously improve your earning ability.
Start
As soon as possible
Responsibilities
Manage their own diary and attend all valuation and viewings appointments
Become an expert in your specific area, with the ability to augment highly data-driven valuations with your subjective understanding of the local property market
Build an excellent reputation by engaging with both buyers and sellers
Develop a thorough understanding of Leadhome, how we differ from traditional and online-only estate agencies, and be able to clearly and succinctly convey these to clients
In-depth understanding of all legal documents and implications thereof, including Sale Mandates and the Offer to Purchase
Develop a comprehensive local network and become a figure in the community – the 'go-to' person for exceptional estate agency services
Attend weekly, monthly, and quarterly meetings with the Sales Team
Essential Qualities and Experience
100% customer service orientated! Motivated by exceeding expectations whilst keeping the customer's interests at the heart of every action
Local market knowledge—a desire to know everything that is currently on the market, what is coming to the market, who the market leaders are and why
Driven by results in providing the best customer experience.
A natural networker who builds relationships based on trust
A knowledge of social media channels like Twitter, Facebook, and Instagram
Diligent and disciplined
High proficiency with technology
Professional degree (Bachelor of Laws, Commerce, Finance, Engineering, Valuations, or similar) or 3 years+ Estate Agency experience (EAAB NQF Level 4 or 5 qualified would be an advantage)
We have some great perks
Marketing
An exceptional in-house marketing team to assist in generating leads and market share
Remote work
Work wherever suits you – whether from home or the office
Great hardware and technology
Best hardware and technology to make your life easy!
Earnings
Attractive remuneration structure
Collaborative team
Be part of a collaborative team and high growth company
Extensive support
Dedicated teams to help with everything from dealing with buyers to post-sale admin
Apply Now
Looking for an amazing place to work? Try Leadhome. We're focused on building a transparent, collaborative, and rewarding working environment where everyone can achieve their personal goals. Email us at careers@leadhome.co.za.
careers@leadhome.co.za