We're Hiring
UI Designer
R20,000 - R35,000
Who is Leadhome
Leadhome is a next generation property sales business – taking the best aspects of the traditional estate agency model and combining these with cutting edge technology and design to deliver a superior product and experience to our happy clients.
About the position
Passionate about designing modern elegant-yet-functional interfaces?
We're looking for an enthusiastic, ambitious, mid-level designer (UI & UX) to join our team and be part of a revolutionary business that offers a competitive salary as well as equity participation.
We're a mid-stage startup disrupting real estate. Seriously. This is not buzzword abuse. You'll be part of a small team designing a digital-first platform for people selling, buying and renting homes, just to begin with.
Our design portfolio and process.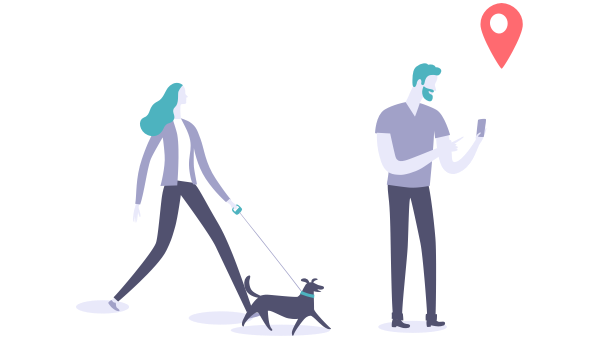 Location
Johannesburg or Remote
Salary
R20,000 - R35,000 per month. Equity participation in Leadhome.
Start
As soon as possible
Requirements
3+ years of experience in designing face-meltingly gorgeous modern interfaces.
In this role you will primarily work with and learn from senior product designers and work across various innovative products and real-estate platforms. Doing user research, business problem research, prototyping, user testing, engaging with stakeholders and most of all; designing interfaces. You will also be leading the designs (inc research and planning if you have a knack for it) for the leadhome.co.za and bondspark.co.za websites.
The position is responsible for delivering effective, aesthetic, on-brand, and on-strategy creative for websites, products, infographics, presentations, emails and creative marketing campaigns. The work is primarily digital with very rare print or branding working.
A good portfolio
4+ years of UI design experience
1+ years of UX research experience or a keen understanding of usability in your portfolio
Enjoy working with Marketing and UX teams
Experience in working with marketing teams
Ability to solve complex business challenges
Designing with Sketch or Figma and Photoshop
Soft shadows excite you a little bit
Basic Knowledge of HTML & CSS
Nice to haves
Passionate about great design
Interested in UX
Interested in Marketing & SEO
Interactive prototyping experience.
Wireframing & iA experience.
Experience with component/pattern libraries and atomic design.
Able to design vector Illustrations.
Experience in Interaction design / animation.
Can deal with resource constraints and manage your time effectively
You're more unicorn than human.
About you
You must be able to send us a portfolio (PDF, Website, Jpegs, Behance…)
You want to design digital products
You want access to the latest design and tech resources.
You want to work in a company where design is highly valued.
You're able to think collaboratively but work independently.
You're an excellent communicator & problem solver.
You're tired of corporate bureaucracy, you want to make stuff happen.
You're effective in a small team and able to work without being micromanaged.
You think real estate is broken and you want to drag it into the 21st century.
What we offer
Salary of R20k – R35k per month, depending on skills and experience.
Equity participation in the company.
An open, friendly and collaborative environment.
Small autonomous product team with real influence over decision making.
An environment that welcomes trying out new products, services or tools.
Everyone at Leadhome is really good at what they do and get's to continually grow.
Exposure to how a business is built from the ground up.
Working hours are flexible, with allowance for occasional remote working.
Future benefits we envision include medical aid, pension contribution and paid lunch. These will be in addition to salary.
Location
284 Oak Avenue, Randburg, Johannesburg (or work remotely)
We have some great perks
Culture
The working atmosphere is open, collaborative and flexible. We're light on bureaucracy and big on communication and innovation.
Extensive support
Dedicated teams to help with everything from dealing with buyers to post-sale admin
Flexible hours
Working hours are flexible, you can work from home on occasion and we're open to remote work.
Hardware
We do our best to provide you with the latest hardware, software and office furniture you prefer, as well as learning resources.
Top Team
You'll be working with a world class friendly team with real influence on the product. We set the bar high, so everyone here is really good at what they do.
What's coming
We aim to add benefits in the future such as medical aid, pension contribution and paid lunch.
Apply Now
To apply, email your portfolio and CV, along with anything else you think is relevant (Dribbble, Behance, screenshots on Dropbox, website, etc) to patrick @ leadhome.co.za, with the title as the position you're applying for.
patrick@leadhome.co.za